PlayGear by Otago Engineering Ltd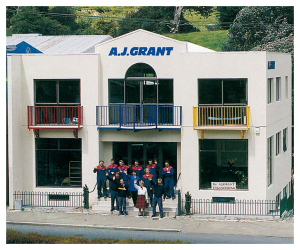 When the business first opened its doors, playgrounds were a patch of grass with a set of swings, a slide and a see-saw. Now, 60 years on they are a place of fun and adventure, providing opportunity to test childrens skills, build confidence and develop motor skills and coordination.
Our company is now at the forefront of playground equipment development, producing PLAYGEAR, a robust, high quality product with our own innovative touches. We manufacture and install playgrounds all around New Zealand. We use the latest techniques to design and manufacture play equipment. Customer input on the design is very important to us, particularly from the point of view of delivering a product that is exactly what our client had in mind.
Tim Johnstone
Tim is our PLAYGEAR Manager and oversees all aspects of playground production, from initial client meeting, playground design layout, through to manufacturing and final installation.

Tim is a convergent thinker and has a talanted multi skill set including design and metal fabricating, practiced in the art of blacksmithing, producer of CAD drawings for workshop production, these are but a few of his competences gained throughout his 15 years of Engineering experience.