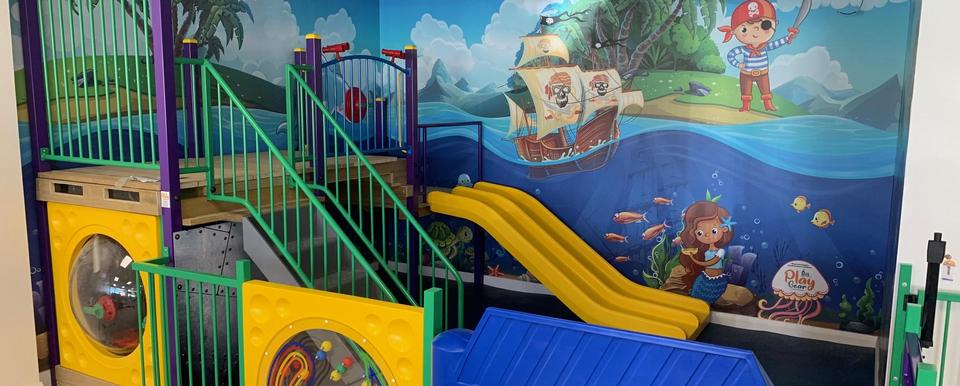 Products
Playgear by Otago Engineering Ltd manufacture an extensive range of quality made products.
Junior and Senior Swings


Download our catalogue and check out our wide range of junior and senior swing options, ranging from single play through to group play with our Deluxe Gyro swing. Finished in powder coated galvanised steel these swing frames will give children hours of play value. Check out our range of swing seats.


Early Childhood Swings



No playground is complete without a swing and our early childhood swings have proved popular with both pre-school centres and home users all over the country. Assembly is quick and simple, and instructions are supplied. Check out our range of swing seats.

Our playground equipment can be freighted and installed in New Zealand. Please call us for a quote.


Junior and Senior Adventure Playgrounds

Thanks to the modular nature of much of our PLAYGEAR equipment you can have a design to meet your space or other needs. With our Junior and Senior Adventure Playgrounds, we offer a range of platforms which can be raised to a variety of heights and be used to support a range of slides and chutes. They can be accessed by our exciting range of climbing gear, which varies from a basic ladder to our Rock Wall Climb and Rope Climb.

Our wide selection of tunnels, bars and bridges can be used to link the different platforms, making an exciting play area that will challenge kids physically while building their confidence. All are made from high grade timber, top quality plastics and strong, durable powder coated, galvanised steel.



Early Childhood Gear

Our range includes an exciting selection of slides, swing bridges, climbing equipment, free standing tunnels. All the components can be combined to make a fun playground for little ones. The emphasis is on easy access but with enough challenges to develop confidence and coordination. See our range of spring PlayGear along with our portable playing pool.

Playground Slides

Slides in playgrounds have always been a source of excitement for children of all ages as they tap into the forces of gravity for a ride. We have an excellent range of top quality playground slides in all sorts of styles and configurations. We use top quality materials including fibreglass and polyethylene plastic.

Our slides are commercial grade and can be freighted and installed throughout New Zealand. Prices start at $1,250.00 + GST (ex factory). Please phone for a quote.


Fitness Equipment

Balancing gear is an important component of any playground, helping kids develop balance and
coordination in a challenging and fun environment. We have a varied and exciting range of PLAYGEAR options all made from a combination of top quality New Zealand hardwood and powder coated galvanised steel. Check out our rope equipment.

Cliff Hanger and Rock Wall Climb

Getting there can be half the fun. Here is an example of our Cliff Hanger and Rock Wall Climb with Chain Net Climb, Barrier and Fireman's Pole at a local school.

Our exciting range of access gear includes a whole range of fun things to climb, from a simple Vertical Ladder to a Net Climber, or our crazy Corkscrew Climber or the Rainbow Climber.

Our playground equipment can be freighted and installed in New Zealand. Please call us for a quote.



Climbing Equipment

Climbing equipment is great for developing upper torso strength, as well as eye-hand and eye-foot coordination.Learning to conquer overhead bar gear also gives kids a great sense of achievement.

Our PLAYGEAR range goes from simple Monkey Bars to a range of other fixed bar options such as the Wavy Bar, the Hyper Beam and the Zig-Zag Bar. Our newly developed Revolving Tree offers countless possibilities for play. All these options present their own special challenges.

Outdoor wheelchair accessible table and forms

Modern looking wheelchair accessible outdoor table and forms, designed to fit into any location. Bench space for 6 persons, and end wheelchair access for 2 persons.



Inclusive Equipment

One of the most exciting new initiatives is inclusive play, which aims to cater for both current users of playgrounds and to include users with unique ability as well.

When developing these inclusive designs we constantly referred back to the word 'play'. Otago Engineering Ltd have recognised that if a piece of play equipment has low play value it will be poorly utilised. With our active inclusive equipment, we have aimed to include a problem solving element as well as opportunities for rest.





Basketball equipment and Netball Goals

Be it basketball, soccer or rugby, our experience in building play gear has translated well into building tough sports gear for New Zealand school and council playgrounds and gymnasiums. We use a combination of durable materials including galvanised steel and top quality netting.

We are manufacturers of heavy duty basketball equipment, hoops, netball goal posts, rugby and soccer goals, using locally sourced materials from New Zealand suppliers.



Monorails and Flying Foxes

Check out our range of Monorails and Flying Foxes. Propelled by gravity, kids will have endless amounts of fun riding our gliding equipment. These types of equipment will:

Develop muscular strength, balance, co-ordination and flexibility.
Develop confidence, self awareness and the sense of satisfaction which comes from achievement.
Develop a non-competitive area for self-testing and the discovery of individual strengths and limitations.
Create a supportive environment where concern for the safety of peers and the appreciation of their accomplishments can develop.

Rugby Goals, Soccer Goals and other Sporting Equipment

See our wide range of sports goals available including different options in our Rugby Goals, Soccer Goals and Regulation Indoor Soccer Goals and Net.

We also manufacture Tchouk Ball Rebounders, Vaulting trampolines and Gym Base Poles, movable for netball, volleyball, badminton, tennis and padder tennis.

Shade Structure's and Shade Sails

Our vast experience in equipping playgrounds, child care centres and schools means we can provide a range of shade structure's and shade sails to meet individual requirements. We have sails that can be easily put up at the start of the day and pulled down once play is over, or others that provide a more permanent solution. They are all made from high quality fabric that is strong and durable in all conditions. We can freight and install in New Zealand. Please phone for a quote.



Soft fall safety surface's

Purchase a playground from Otago Engineering Ltd and we would be happy to supply you with a quotation for your softfall requirements. About 70% of all playground injuries result from falls, so having a safe surface underneath is a must.