Products » Outdoor wheelchair accessible table and forms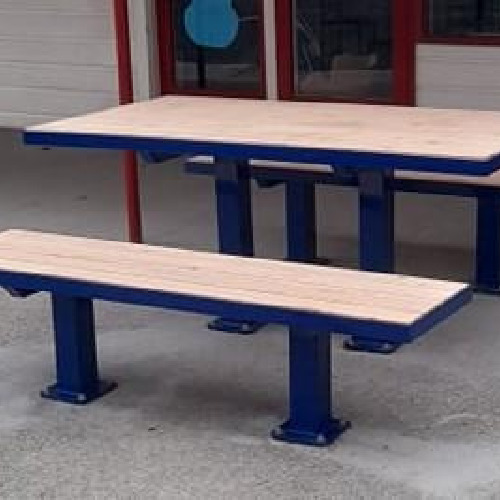 Outdoor table and forms with wheel chair access
Bench space for 6 persons, and end wheelchair access for 2 persons.

Powdercoated steel frame, manufactured using heavy walled galvanized steel, combined with smoothly finished, macrocarpa wood, creating an extremely durable setting for outdoor use. This outdoor table and form setting is a quality product and well suited for any school, park or recreation area.

Standard Dimensions
Overall - 1810mm L x 1985mm W x 805mm H
Table only – 1800mm L x 930mm W x 805mm H

Installation Options
Above ground bolt-fix or fixed into the ground in concrete footing.