Commercially made Basketball Systems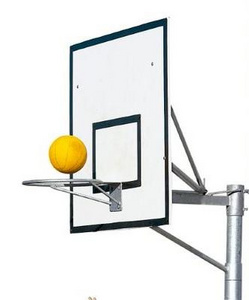 Otago Engineering build tough sports gear, ideal for schools and council playgrounds. Our basketball systems are made using a combination of durable materials including galvanised steel and top quality netting. Basketball systems by Otago Engineering, come with a 5 year structural quarantee, built to be vandal resistant and take all sort of weather conditions, year after year.

We also manufacture a Mini Ball Stand that is every bit as tough as its big "Deluxe Basketball Stand" Brother.
You know that when you are purchasing products from Otago Engineering, you are buying quality that is made to last.